About Prosecutors
A prosecutor is a special type of attorney with a unique role in our criminal justice system. Unlike other attorneys, a prosecutor  brings cases on behalf of a government body or state instead of a private individual. As such, the law places a special obligation on prosecutors to "seek justice within the bounds of the law" instead of simply winning cases or pursuing convictions. This special obligation was explained by Supreme Court Justice George Sutherland in the case of Berger v. United States when he wrote that a prosecutor:
[i]s the representative not of an ordinary party to a controversy, but of a sovereignty whose obligation to govern impartially is as compelling as its obligation to govern at all, and whose interest, therefore, in a criminal prosecution is not that it shall win a case, but that justice shall be done. 
As Miller County Prosecuting Attorney, Ben Winfrey is proud to pursue justice for the people of Miller County.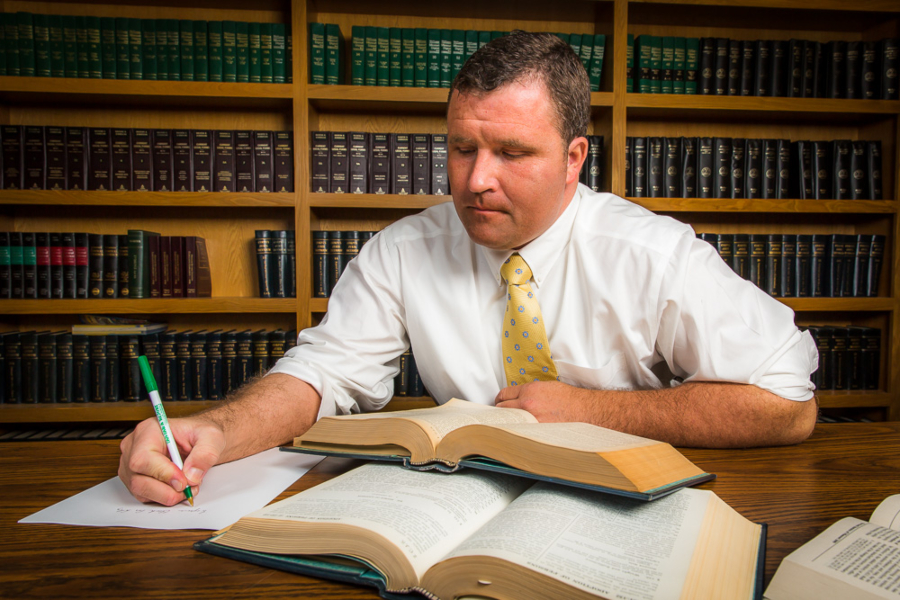 About Ben
Miller County has been home to the Winfrey family for four generations. Ben was raised on his family's farm in Brumley and attended school at Iberia. He graduated from Mizzou and received his law degree from Washington University in Saint Louis in 2005. After law school, Ben practiced law in the Kansas City office of Bryan Cave, LLP and later joined the Jackson County, Missouri Prosecuting Attorney's Office in Kansas City.
In 2014, Ben moved home to Miller County and was elected Miller County Prosecuting Attorney.   As Prosecutor, Ben focuses on cases involving victims, especially crimes involving children. He also works hard to address the illegal use of drugs through the tough prosecution of drug dealers and the use of rehabilitation centers and drug treatment courts to address drug addiction.
Ben lives in Brumley with his family and is in the Miller County community and assists in several civic organizations.